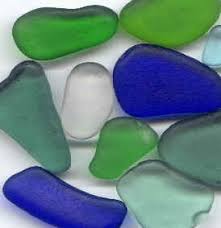 Not even the smoke-filled sky could keep me from this happiness. Here I was enjoying the ocean breeze, climbing over the rocks, looking for beach glass. With delight I picked up another piece- a blue one! What a rare occasion. Squeeling, I called out to my friend, "Look! I found one that is blue!" But she was too busy observing a dead fish in a rock pool. Laughing to myself I carefully placed the blue beach-glass with the rest of my collection. Feeling the sand in between my toes, and smelling the salty water, I took in a deep breath and closed my eyes. So thank-ful to God. So in love with God right now. Looking out at as the waves come crashing in I have such a peace within me.
Today was a significant day.
Significant for our friendship.
My friend, the one who would yell out with me "DAVID WANG!", the one who would support me through thick and thin. My friend, always honest, always telling me what's right and what's wrong. My friend, my one true supporter.
We have known each other since kindergarten, but it still feels like yesterday when we first met. I was sitting on my own in the kinder playground, watching this girl play with another girl. All I would do was sit there and observe. How I longed to make friends with the other kids, but lack-of speech prevented me. But one day something snapped, I walked over to this girl, and gestured towards her. Somehow, by the grace of God, she was able to make sense of my mumble, and we have been friends ever since. This friend and I have been through alot together. Our first time in trouble with the teacher. Experiences with the occult. Tears and hurt. Laughter and joy. My first kiss. Her first kiss. Heart-break. Boy troubles. Accepting Christ into our lives together. Stumbling together. Finding God together. Serving in church together.
Yes, today was significant. We both know that things will be different. Oh yes, we'll still be close, we'll still share our secrets, share our tears and our joy. We'll still pray together. Still have fun together. But we know that very soon an important event will take place, which, sadly... will change our lives. The change is necessary however, for I'm about to step into all that God has for me. I'm about to start something new. Start an adventure. Start a new life, you could say. Although I'm sad, I'm also extremely excited, over-joyed, nervous, anticipating, finding-it-hard-to-concentrate-because-i'm-so-delirious-about-it!
At the end of our day, I came home with a handful of beach glass, new memories, and a smile on my face.
I'm ready now.