Tuesday, January 30, 2007
Surrender.

Lying on my bed with my Macbook. The cat is sitting next to me purring, staring at the screen. I have a song on repeat, blaring out of my stereo, and I love it. I love the words. I love everything about it. I'm not even sure what the song is, but I'll write some of the words for it expresses what is on my heart at this very moment.

My one desire is to live for You my God. Just to be like You, and to know You hear my cry. But I don't have much, what I have... I give to You. Take all I am, Lord I surrender all. Use me, I lay down my life at the cross. Abandon all for You. I'm willing to die, Lord I surrender all. I know Your love, cause it draws me to Your side. And I know its that love that You call me Lord to shine....

That's where I'm at, at the moment.

Have you ever been in a place where you feel like you are on the edge of a cliff. I feel like that is where I'm at, at the moment. And I know that I need to surrender to God every emotion that I feel. All this anger, all this confusion, hurt, worry, disappointment. God doesn't want me to carry it, He wants me to give it to Him.

So I will.

So I am.

Right now, I feel so peaceful.

Labels: Being with Jesus
posted by Samantha Louise 5:09 PM

Saturday, January 27, 2007
Party.

Lee Denim hat on head, blonde streaked hair tied roughly to the side, sun-kissed face, dazzling eyes, glossed lips. Hooped earings, long necklace, fingers ring-fulled. One-teaspoon singlet loosely fit, blue skinny legged jeans, black Australia Havaiana's on feet. Coco-nut butter on skin and a spray of Ralph Lauren perfume.
Pained heart covered. Plastered smile. Ready to go.
Don't let anybody see the hurt, don't let anybody know what is going on. Have a good time, laugh at the jokes, say a few jokes of your own. Smile, smile, smile. Hug your friends, but whatever you do- hide the pain.
One hour into the party I was ready to go home. I couldn't handle it anymore. I couldn't handle the questions, I couldn't handle the pretending. Normally, I'm a joyful person. Happy. Never defeated. But last night, it felt like everything was getting to me. The icing on the cake was when one of my friends go "Hey, how are you!"
And I go, "Great thanks!"
And he goes, "No you're not."
Again, I go "Yes I am!"
And he goes, "But I heard what happened."
And my reaction is, "Shut-up man."
It's time to leave, time to leave the party. Get out of there. Stop pretending. Run away. I'm walking to my car, keys in hand, plastic smile on face, teared-filled eyes behind sunglasses. Keys in door, unlock it, jump in, escape from pretend world and be free to be real.
"Don't leave."
Oh-no. This always happens, right at the point where I feel like I'm nothing. Where I can do nothing. Where there is nothing of me. Holy Spirit always speaks, always prods, always pushes. He knows what is best, always knows, always will.
"Go back and speak to her..." I'm standing at my car as the Holy Spirit begins to un-veil truth to my eyes. Sharing secrets of a friends heart. He wants me to go back and encourage her. Encourage. Me. The one who wants to run away. He chooses me of all people to encourage her.
But, this isn't about me... is it? Lay your life down. Sacrifice. Put others first. And most importantly, obey.
I pull the keys out of my car, heart is racing. Wiping tears away from eyes. And I run. This time, I run back to the party, back to the house, back to the place full of people.
I run past friends, I run past the food, I run to where she is. Sit down, and I share. Share my heart, share the word, share what I see.
We then talk for a few hours after, encouraging one another. I encourage her, and she encourages me. Testimonies of God's awesome power. Testimonies of those who decided to stand and fight.
I'm now walking back to my car, the last to leave the party. Smile on my face, smile in my eyes, smile in my heart. My spirit is lifted, and I have a skip to my walk.
I love You God, thank-you for last night. Thank-you for showing me.

Labels: Fashion, Friends, Used by God
posted by Samantha Louise 12:29 AM

Friday, January 26, 2007
Shopping.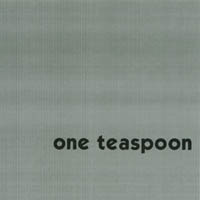 One week off. One happy girl. That one happy girl is me.

As of yesterday I have the week off and I plan on making this the best damn week ever. My boss told me to take it easy, enjoy myself, and to pray and seek God. My boss's wife also told me that as I return from my week off, when I'm back at work she is taking me out to "pamper" me.

Wow, I have it good.

My first day was a consumerism day. Prancing the shops with my friend, spending money that really should have gone towards my $450 phone bill. But the One Teaspoon singlet was too much to deny. As was the Lee Denim hat, it was just sitting there calling my name "Wear me Louise, wweeeaarrrrrr meeeeee." I stood there debating between the hat or the new Havaiana's that I really didnt' need. The Havaiana's were screaming my name just as loudly as the Lee Denim hat perching atop my head.
So I got them both.
The un-necessary spending did not end there. It continued as I exchanged money for that brand new nail polish! Two beautiful rings! Eye-make up remover! Nail polish remover! And ofcourse, I topped it off with a portugese chicken burger from Oporto.
That evening found me at Word Bookstore and leaving with two new books in hand. A fiction novel, Prophet by Frank Peretti and The Super-natural Life by Cindy Jacobs.
Despite my glee from my shopping expenditure of the day, I found myself lying on my bed with thoughts flooding my mind. Admittedly I have been trying to shut my heart away from my world. Perhaps, numb it. Protect it. Guard it. Shopping was just one more attempt at doing this. However, no matter how much I try not to think or feel, it is an impossible task. The Holy Spirit just has His way all the time, everytime. Even when I try to escape.

Day two of holidays, today. First opened my eyes at midday, after going to bed at 5:30 that morning. Soon, I will be arriving at a friends house to spend the day by the pool sunbaking and risking skin cancer, reading one of my many books in my bookshelf.

More than anything, I need God.

Labels: Being with Jesus, Fashion, Friends, Hard times
posted by Samantha Louise 12:26 PM

Wednesday, January 24, 2007
Havaiana.
When I was a child I had a strange obsession in running around with barefeet. I loved it. Shoes brought me no glory- it was the bare foot wonder. No matter the weather, you would find me, wandering around with no shoes or socks on. I loved the feeling of wet grass between my toes, or the dry dusty ground. I loved running through mud and feeling the squishy goodness. I loved burning my feet as I would hobble along the hot gravel or pavement. It delighted me to walk across the cool shopping center floor, avoiding the security men for lack of shoes. If I had my way, school shoes would have been out and bare feet would have given in.
Wild child I was.
Not much has changed. It has been one year since I've worn shoes. Sadly, I do not walk around with barefeet, I have gone one better. It is now the glory of the
Havaiana
. My room is adorned with a mass array of coloured Havainas.
Silver, blue, blue/white, pink, purple, black, army green, white, light purple, spots, butterflies, green, yellow, red....

I once tried wearing shoes, but my feet felt like they were living in a prison. They needed to come free...

Yes, even in my office job I choose to wear the Havaiana with nice corporate clothing.

As I dazzle people in my pretty dresses and lovely clothes, watch out for the feet- the Havaiana will complete the outfit.

The last formal wear I went to, I arrived wearing the most gorgeous beautiful dress, I even tried wearing heels with it. Yet, just before I escaped the home to waltz into the formal hall, the heels came off and the Havaiana came on.

Last winter you'd find me smiling with a chilled look on my face. Why? You'd only need to take one look at my feet to see why. My feet would be adorned in a beautiful blue Havaiana, and the toes were also slowly becomming blue themselves.

I love the Havaiana. Without it, I wouldn't be me.

Labels: Fashion
posted by Samantha Louise 11:54 AM

Tuesday, January 23, 2007
Meme thing.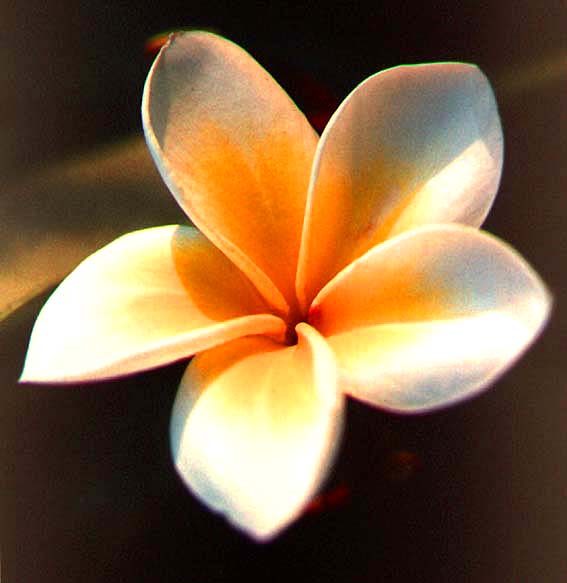 Here I am sitting in my big office chair at work being ever-so-productive and clicking around on people's blogs.
All Said And Done
, a fave blogger of mine, ever so kindly and... tagged?... me for a thing called meme or something?
Yes, as you can tell I'm still new to this blog of a world. Meme? I'm not quite sure what that is. Click on
All Said and Done
and click on one of her links, it explains what a Meme is.
Anyways, apparently, because I've been tagged I'm supposed to write 6 weird facts about me.
(I think!)
1) My real name isn't Louise! Louise is actually my middle name. I enjoy the anonymity (is that a word?) of people not knowing who I am. You never know who could stumble across this. In this blog, I also make a point not to share what church I go to either. And, you may have noticed, I never use my friends names either. So sometimes when people leave me a comment saying "Louise", or mention my name in another blog... I get confused!

Gosh, now I feel like I've been lying all this time...
2) I have this insane habit of using cotton-tips in my ears. I'm so addicted to it. I just love the feeling of it in my ear. This addiction has been ruining my life for about six years now. And trust me, I'm reaping the results. My ears are sore half the time, are blocked, and itchy. Cotton-tips in ears equals bad. Please, learn from my mistakes, do not use cotton-tips in ears! They weren't made to be forced deep into an ear canal. At times I've caused my ears to bleed! Ouch! Currently, I'm trying to stop. I've just brought my self some ear cleaning stuff that helps cotton-tip addicts. Hopefully this will clear up the blockage too.
3) I have no rhythem. No matter how hard I try, I just cannot for the life of me jump in time to the music.
4) You will always catch me with my nail-kit. I don't know what it is, but I love looking after my nails. Everyday. It's a weird obsession that frustrates the heck out of my friends. But whatever, I have damn good looking nails!
5) Going away on my own is a favourite of mine. However, I've only done it once! haha! And since then I've been planning to do it for ages. Hopefully next week I will be. I need to get away, just me and Jesus. The times that I CAN'T go away, I DO like going to the beach on my own, and go for dates with Jesus.
6) I used to hang out with teenagers locked up in the juvenile detention center. That was good.
Okay, so there you go, you have learnt new things about me that you didn't know before.
Now what am I supposed to do with this meme thing? I think I'm suppose to tag somebody else.
Easy done.
I tag...
posted by Samantha Louise 3:39 PM

Bring it on.
Silence is my friend.
When the world comes crashing down around you, sometimes all I can do is be silent. No words will do anything or mean anything.
I'm in a place where all I can do is rely on God. And I suppose that is the best place to be. It doesnt' matter how much I'm hurting, it doesn't matter how many tears I cry- all I need to do is stand on what I know. And what I know is Jesus. I may not know what is going to happen tomorrow, I may not know what is going to happen tonight. I may feel like my future has been taken from me. None of that matters. All that matters is knowing Jesus Christ and Him crucified.
I was born as a fighter, so in the midst of trials, in the midst of hardships I will fight. I will fight for my King, even when I feel battered and bruised. I will trust Him.
If God says that I'm an overcomer, then I am an overcomer. If He says that I can do all things through Him who strengthens me, then heck, I can do all things through Him who strengthens me.
He says that He knows the plans He has for me, plans to prosper me and not to harm me. No matter what my world may shout at me, that this is a hopeless situation and a time for me to fall in a heap and crumble.. I will not. I will trust what He says about my life.
He knows all. He is all.
The true test of a persons faith is when they are faced with impossible odds. The true test comes in the times of trial. James tells us to consider it PURE JOY whenever we face trials of many kinds, for it is the testing of our faith that develops perserverance. So you know what?
Bring it on.
If this is going to make me a stronger person, if this is going to develop my character and perseverance. Then, Bring It On.
I will grit my teeth, I will run forward. I will not look back, but I will take a hold of the promises that God has for my life. Despite the hurt, despite the rejection, despite the tears that are streaming down my face- I will stand. I will stand my ground. Stand firm. Draw near to God, He will draw near to me.
Nothing is going to stop me from walking in all that God has for me.
I'm hurting, yet I'm excited. I'm angry, yet I feel peace. My instincts tell me to buy a plane ticket and to fly somewhere and to get away. But, I will not. I will stay. I will not run.
It's in these times that the glory of Jesus can shine.
Devil, you have nothing on me. So Bring it On.
Devil, I will not stop living for the King. So Bring it On.
Devil, you will not steal my praise and my joy. So Bring it On.
Labels: Being with Jesus, Hard times
posted by Samantha Louise 12:07 PM

Friday, January 19, 2007
Hurt.
I haven't written in here for awhile. To be honest I've been dreading the thought of coming back here. I'm not sure why, because I love writing. And it's such a good outlet.


But things in my life aren't going too good at the moment.

Actually, I feel really hurt and betrayed. I'm trying not to feel this way. I want to respond as a woman of God, and walk as a woman of God.

But, I'm trying not to think. And I suppose that's why I've been avoiding this place. When I write... I think.

I don't want to think.

Thinking stops now.

Labels: Hard times
posted by Samantha Louise 9:50 PM

Tuesday, January 16, 2007
Have you ever tried talking with masking tape on your mouth?

Have you ever tried standing up to fight with your arms tied up around your back?

Don't.

It won't work.

Take it off.

The End.

Labels: Hard times
posted by Samantha Louise 3:38 PM

Friday, January 12, 2007
7kg.
I would just like to announce to the world wide web some very very important news. You may want to take a seat and hold on tight as I share this with you all.
But... Since last year, I have officially lost 7kg's!
Yeeaaahhh! Come on!
That's what
Curves
would do for you!
Labels: Me
posted by Samantha Louise 9:43 AM

Thursday, January 11, 2007
Worthy.
I'm sitting at the end of a long brown wooden table. Tears are streaming down my face. I cannot see far ahead of me, all I can see are my sins and my past. The room is dark, cold, stone-walled. My clothes are tattered, dirty, ripped to shreds. Dirt is on my face. I look down at my hands, they are covered in dried mud. Broken heart. Fear in eyes. Trembling body.

But then I hear the whisper of a man. I look up, strain to see past my tears, and sitting on the other end of the long brown wooden table is a King. Why am I sitting at a table with a King? I blink, expecting the image of the King to disappear, just a fragment of my imagination.

No. Here he is. Sitting there. Love in his eyes. Smile on his lips.

The smile makes me feel uncomfortable as I know I'm not worthy to receive a smile from the King. He beckons to me, waving his hand, to show me what is sitting in the middle of the long brown wooden table.

A crown.

He nods his head in answer to my thoughts. The crown was for me? Here I am, a broken girl in the clothes of unworthiness and He tells me that the crown is for me. A small laughter parts from his lips. It wasn't a mocking laughter, more of a laughter of comfort. Willingness. Love.
Hesitantly I lean forward and pick up the crown in my hands. I slowly, carefully, turn the crown in my hands and study it. It's beauty catches my heart doing a dance. I've never seen such beauty before. I want to put it on my head, I want to walk in it's beauty with the King. With wonder and awe I begin to draw the crown to my head.

"What are you doing!?" The accuser stands by my side. He is draped in blackness. His eyes pierce me and causes hurt to arise in my heart. Gasping, I put the crown back on the table. The King never loses eye contact with me, and beckons me to pick the crown up again. It is for me.
"You aren't good enough! You don't deserve it! Look at what you have done!" His taunting whisper sounds like a scream to my ears.

Before my eyes my life is mapped out. The time I sat as a child and cried as I was pushed into a world of brokeness. The time when I bullied the christian girl reaching out to me with the love of Jesus. When I accepted that money and allowed a lie to enter my mind. The time when I had hate in my heart.

I. Was. Not. Good. Enough. For. The. Crown.

As I let go of the hope that I could wear the crown, I sensed a shift in the room. The King had arose. It felt as if time had stopped.

And He spoke.

"The Lord REBUKE YOU, SATAN! The Lord who has CHOSEN Louise REBUKE YOU!"
(Zechariah 3:2)
I fell on my knees in wonder and awe. I was so taken aback by His Authority that I did not even see as my accusser fled in fear, panic, and anguish.

The King walks over to me, and offer His Hand to help me up. Blinking back tears I looked at His Hand ready to grasp it, and I notice that they were scarred. Scarred for me? Scarred for my sins. As He helps me to my feet I notice that my torn clothes were replaced with beautiful garments. The dirt on my face was removed. My muddy hands now portrayed clean hands. The room was no longer dark and cold, but was draped in majesty. Gold. Riches. Beauty.

With love in His eyes He places the crown on my head.

"You are worthy" He whispers. "I was wounded for your transgressions, bruised for your inquities. You are worthy. I made you worthy."
Labels: Being with Jesus
posted by Samantha Louise 3:40 PM

Wednesday, January 10, 2007
Salvation.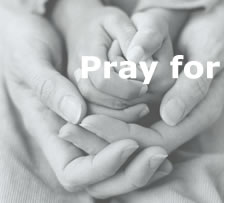 "There was just... so... so much energy!" Tears begin to stream down her face. "Why.. why am I crying? When I feel so ... happy?"
I hold my friends hand and smile at her. My heart was pounding so fast in excitement.
My friend
, the one that I had been praying for since highschool, it was finally her time.
"Do you know what this is?" I ask, tears filling my own eyes.
"It's God.. isn't it?" She begins to laugh. "It's God!"
We then embrace in a hug as she gave her heart to Jesus. My Jesus. Now her Jesus too. My friend, always so closed off, so 'there is no God' attitude.
It is in these moments that I'm overwhelmed by the grace and love of God. For 7 years I have been praying for her. Seven long, hard, dry years.
Now I understand why Jesus tells us so often to persevere in faith. To press on. To not give up. To keep fighting.
I get it now.
Suddenly, those 7 years don't seem so long. 7 years of prayers is worth it when you see someone you love come to know Christ for herself.
Labels: Used by God
posted by Samantha Louise 2:08 PM

Tuesday, January 9, 2007
Conversation.
Come to me... He whispers.

I'm not worthy enough... I say.

You are worthy... He looks at me with love in His eyes.

I'm afraid... I tremble.

I love you... He holds my hand.

Teach me to love you more... I stare into His face.

Labels: Being with Jesus
posted by Samantha Louise 11:35 AM

Thursday, January 4, 2007
Man of my dreams.
The man of my dreams. Something happens in the heart of a woman when you see the man step out in the call that God has for his life. When you see him move in the compassion of Jesus and reach out to that one. The one that everybody has given up on, rejected, have a hard heart towards.

Yesterday, the man of my dreams reached out to a young man outside the arena. He was withdrawing from heroin, and coming down hard. Suicidal. Broken. Rejected. The man of my dreams lead him to Christ, prayed for him, and watched as God broke off all addiction to heroin. No more withdrawals. No more pain. No more suicidal tendencies. Just hope, love, joy. He met Jesus, and he was changed.


This young man now has a reason to live because God used the man of my dreams.


This is what stirs the heart of a woman. My heart.

Labels: Friends, Used by God
posted by Samantha Louise 2:48 PM

Tuesday, January 2, 2007
Life is good.
Wow, how exciting is life. God is so good, that's all I can say. His timing is perfect. Sometimes I don't understand why He does what He does, but when the picture is complete you can see how God had His hand on it the whole time. How he orchestrated it. Put it together.

Let me tell you, it wasn't easy. Perhaps it was the biggest faith test of my life. Two years. Two years of knowing, two years of battling, two years that seemed to have held so many tears. Yet, at the end of the two years... I know that it was worth it. This is God ordained. God planned. From the get-go, the beginning, before the beginning. He knew. He KNEW. For me to write what exactly has been happening and the journey that we have been on, it would take a novel. But wow, what a testimony. What God's grace. He is incredible. God is incredible. I never thought that I could fall more in love with God, but this has caused me to fall so much more in love with my Lord. My King.

I will write the journey. I will write the stories. How could I not share the love that God has for this? For this relationship. But the timing isn't yet. I don't yet feel released to write what God has ordained. Not yet. His timing is perfect, and when it is His timing, the testimony will be even more powerful.

The coming week is about to become hectic. Incredible, but hectic. Conference is beginnng. I must be prayed up. I'm about to step into a war zone. I love that God has called me for intercessory prayer. Love it.
posted by Samantha Louise 3:45 PM

Monday, January 1, 2007
Boyfriend.
What a way to begin the year!

I now have a boyfriend!

Labels: Friends
posted by Samantha Louise 10:33 PM

Two-thousand-and-seven, about HIM.

So, here we are. Just over 3 hours into two-thousand-and-seven. How am I feeling? I'm feeling great. My first action for the year was to pray it in. To prophesy and to declare. I know that this year God is going to do big things. I know that this year I'm going to grow and change and learn and change some more. In my spirit I just feel that this is going to be different.
I want to know Jesus more. I want to be so much closer to Him. I want to be used by Him more. I want to serve Him with everything I have. I just want everything that God has for me this year. This year I want 2007 to be about HIM and not me.

Two weeks ago I was lying on my bed crying. I screwed up again. Let God down. I was on my bed repenting. Crying. Feeling like a piece of garbage. And ever so lovingly I felt the presence of God comfort me, forgive me, and show me His grace. As I continued lying there crying, falling into a self-pity-party, I felt the Holy Spirit prompt me to stand on my feet. Grudgingly I obeyed. Shoulders slumped. Face looking to the ground. He spoke.

"Go to your friends house and pray for her eyesight." My friend was a non-christian. We were highschool mates. She had been lying in bed for the past week recovering from eye surgery. She couldn't see out of them because of the surgery.
"What! No God! How could I? After everything!" Crossing my arms I sat back down on my bed. Me? He wanted to use ME?! A sinner. A nobody. Someone who breaks the heart of my King?
"Yes..." He says. He then began to show me that it wasn't about me, but about Him. Knowing not to fight with the Creator of the Universe, I grabbed my keys and my purse and left the house. Drove to the supermarket to buy her a block of chocolate, and cried my way over. Pounding on the steering wheel. Praying. Asking God for help. Not sure what to do, how to say it. My friend had a closed heart towards God and the things of God. She didnt' believe. We would catch up every three months, and every three months she would once again say 'no' to my asking of her to church. She knew it all. I had told her. I would always share what God had been doing in my life, the trials and the victories.
"It's not about you, it's about Me." He would say again.

Arriving at the house I nervously knocked on the door. Her mother answers and smiles directing me towards my friends room. She whispers to me, telling me that she isn't sure if my friend was asleep or not. I knock on the door, heart suddenly filled with compassion and excitement. This isn't about me, this is about HIM and my friend.
Not about me.

Stepping into the room I see that it is pitch black. The room was a mess. My friend is lying on the bed.
"Hello..." I say. She smiles. I walk over to the bed and sit down next to her. Her eyes are closed, unable to open them as a result of the surgery. We talk and laugh, I give her the block of chocolate, update her on my week and ask her how she is going.
"I"m okay..." She says uncertainly. She feels lonely, rejected, out of place. I'm her first visitor since the surgery. She can't do anything but lie there and daydream.
"Is it okay if I pray for you?" I ask. A smile parts on her lips, surprising the both of us.
"Would love you to..." Placing my hand in her hand I pray a quick prayer for her, asking that she would know the love that God has for her, and that God would heal her eyes. Nothing happened. No healing. No miracle. But I knew in my spirit that God did something. Hugging her I said my goodbyes as she thanked me over and over again.

Two days later my friend SMS's me. Thanking me. She could see again. I wrote back "love ya".
But tonight... tonight something shifted. My phone rings, it is her. Something has changed. The tone on her voice, it sounded like she was about to burst.
"I HAVE SOMETHING TO TELL YOU! YOU'LL BE SO EXCITED!" It sounded like she was jumping up and down.
"What is it!?" Naturally, I was jumping too.
"You'll never guess!"
"Just tell me!"
"I'm COMING TO YOUR CHURCH NEXT WEEKEND!".

Half-laughter and half-crying resulted from that phone call. I couldn't believe it. After hanging up I was stunned. My friend. The one I had been praying for for years. The one that was never interested. Didn't believe. Would tell me over and over again that it wasn't for her. My friend. The one who didn't want a bar of it. Would rather go drinking, would rather be anywhere else but church. She now wanted to come to church? She wanted to check out this God?

Again He speaks... "It's because you made it about Me..."

Two-thousand-and-seven. A year about Him and not about me.

Labels: Being with Jesus, Used by God
posted by Samantha Louise 3:14 AM