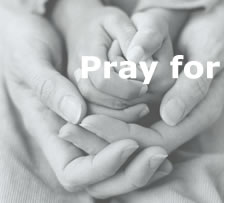 "There was just... so... so much energy!" Tears begin to stream down her face. "Why.. why am I crying? When I feel so ... happy?"
I hold my friends hand and smile at her. My heart was pounding so fast in excitement.
My friend
, the one that I had been praying for since highschool, it was finally her time.
"Do you know what this is?" I ask, tears filling my own eyes.
"It's God.. isn't it?" She begins to laugh. "It's God!"
We then embrace in a hug as she gave her heart to Jesus. My Jesus. Now her Jesus too. My friend, always so closed off, so 'there is no God' attitude.
It is in these moments that I'm overwhelmed by the grace and love of God. For 7 years I have been praying for her. Seven long, hard, dry years.
Now I understand why Jesus tells us so often to persevere in faith. To press on. To not give up. To keep fighting.
I get it now.
Suddenly, those 7 years don't seem so long. 7 years of prayers is worth it when you see someone you love come to know Christ for herself.
Labels: Used by God