Wednesday, December 27, 2006
Communication.
Ho Ho Ho Merry Christmas. Bit late, I know. But I've been away the past few days at my
second home
by the ocean. We had Christmas lunch in my parents new house,
right on the beach.
Despite the cold weather and storm clouds it was absolutely delightful. I
would
like to tell you about all my family antics, the wondeful presents I received (new camera!), delicious roast lunch (and seafood... mmm prawns... the next day!), and the wondeful revelation that God showed me late christmas night!

However, I have other things in mind today.

To be honest, I'm struggling to concentrate. I'm back at work, sitting at my desk, office empty, absolute silence. It's just me in the building.

I've been feeling terribly lonely lately. Waking up to an empty home (on christmas morning too!) doesn't help either. Don't get me wrong, I have plenty of people around me. But things just don't feel right right now. I don't want to talk to my closest friends about it. I'm just confused. A little bit annoyed. As I was driving to work this morning I was getting so cut up with myself. My lack of communication skills. Ah yes, people would look at me and observe me and think I'm an excellent communicator. Loud, outgoing, social. But I never can express what I'm really thinking or what I'm really feeling. It's strange because in highschool I was a public speaking champion and a debating legend. In University my friends would applaud me as a do my presentations, drawing in the crowd, being awarded with a High Distinction.

It's almost like I'm little again. Most of my childhood was spent in speech therapy. When I was young the one thing that never formed in me was speech. Oh, I could mumble. Make a few grunts. But words would never leave my mouth. So, I quickly became a freak to many people. Or that's how I felt. Never being understood. THINKING that you are communicating something, only for people to stare at you blankly. I used to hate the speech therapist. They'd treat me like an animal. Or like I was dumb. Often I would sit in the waiting room plotting a plan to let them think that even more. Just for humour I suppose. In primary school the older boys would yell at me "TWENTY CENTS, TWENTY CENTS. SAY TWENTY CENTS!" I would stare at them, grit my teeth, take in a breath, and try and say "twenty cents" for them. The result would be laughter, a twenty cent coin being tossed at my head, and the boys running off.

Even now I avoid saying that dreaded word, twenty.
Alot of the time when I'm talking I have to think about what I'm saying next, I have to consciencly decide how to place my tounge and bring forth a word. Sometimes I plan my sentences so I can avoid words such as already mentioned twenty (sucks when you're twenty-two), and ask. I hate the word ask.

Anyways, I'm off on a tangent. The point of all this was... I had a phone conversation last night. There was so much I wanted to say. But words were lost. So much is in my heart that I want to communicate, but they feel forgotten. Instead I sit there in silence. I listen, I agree, I nod my head. Why is it that when I want to say something I cannot? That's why I like writing, it gives you the opportunity to say everything you want to say (but even then I struggle!). I want to share what I really feel but I can't. It's driving me insane. This phone conversation, there was nothing wrong with it, it was a great conversation... but again, I was lost for words to express what I really felt.
I feel like that little child again. Wanting to communicate, but having no words to communicate with.
posted by Samantha Louise 9:14 AM

Saturday, December 23, 2006
Shopping.

The clock tells me that it is 2:56AM. I have just returned from an adventurous night of shopping. It all began at 7pm as I entered the shiny doors at my local shopping center. The excitement was hard to contain. To begin my shopping experience I treated myself to a yoghurt and fresh mango at Healthy Habits. This is the most sensational yoghurt that I have ever allowed my taste buds to indulge in. My first time was one week ago and already I have splurged 10 times on these delightful appetisers, costing me a grand total of $39.00. Ridiculous I know, but there is nothing I can do about it, for I am hooked.
From 7pm until Midnight I ran around the shops in high expectations of finding the perfect gift. Ofcourse, I did, and ofcourse.. I'm excited to give this perfect gift to my friends and family! My evening was also spent bumping into friends and catching up with them. Note to self: If you ever want to catch up with old friends... go late night shopping at Christmas time.
Midnight found the doors to my favourite shopping center closing, and having two more gifts to buy, I jump in my car with my two friends and drive to the next shopping center. This one was open 24 hours. Wide-eyed we pranced through the mall (how american!) and finished off our christmas shopping.
And now we arrive here.
Driving home I realised something dreadful. I'm growing old. My body was aching and all I could dream about was the warm comfort of my bed. Only a few years ago, as I rebelled against God, I would be moving from club to club and pub to pub until all hours of the morning. Ofcourse there is not even a slightest bit of me that wishes to do that, I haven't been to a club since March 2004 (hallejuiah I plan to never do that again!)... Yet, I miss being able to stay up all night long.
Oh well, never mind... I'm going to bed now.... Typing is beginning to become impossible....
posted by Samantha Louise 2:52 AM

Thursday, December 21, 2006
All said and done.
I just want to honour a blog that I find myself addicted to. You see, I never wanted a blog. It never really appealed to me. My notebook and pen was enough to satisfy my writing desires. However, one sunny tuesday afternoon I was clicking around on the internet and I stumbled upon
All Said And Done
.
From that moment I was hooked.
She has an incredible writing gift, always drawing in the reader. Whether she is talking about the mundane things of life, or the important issues we all face- she knows how to connect her writing to her reader.
It is because of this blog that I found myself creating my own...
So please, check out her blog- it's fantastic.
CLICK HERE
or...
HERE
or...
here
Labels: blogging
posted by Samantha Louise 2:09 PM

Wednesday, December 20, 2006
Talking, walking, whatever.
There is so much going on in my heart. I find it hard to express it though. God has been showing me alot, teaching me alot, stirring my spirit in ways I never thought possible.
I'm just not sure how to share what God is doing though.
I want to share it. I want to shout it out to everybody.
But instead I sit here in silence.
Perhaps that isn't a bad thing... Maybe God just wants me to walk what I'm learning, rather than talk and do no walking. And as I walk this, people will see and learn about the Glory of God.
My heart is desperate to make the name of Jesus famous...
The past few nights I have been crying for a good hour before I sleep... God has been breaking my heart.. My love for Him has grown...
Labels: Being with Jesus
posted by Samantha Louise 5:29 PM

Monday, December 18, 2006
Australian Fresh Apple & Strawberry Juice.

All I wanted was a carton of Australian Fresh Apple & Strawberry Juice. Refreshing 100% chilled juice with no preservatives, no additives and no added sugar. To have the sensation of juice sliding down your throat on a summers day. To taste the apple and strawberry flavour. To know that your taste buds are satisfied as you guzzle the 1litre juice. At a discounted price of only$1.50.

So off I went to a trip to Coles. My mind was focussed on one thing, and one thing alone. That juice. I must find the juice. On my way to my destination I'm stopped by a lady with a cheesy grin. She is standing behind the taste-tester table. How could I resist. Free food! I stop and admire the fruit she has on display, so carefuly laid out, waiting for her taste-testers to test the taste. As I place a piece of fruit in my mouth I felt as if all time had stopped.

Holy Spirit spoke.

He showed me snippets of her life, her heart, her searching heart. Prompted by the Holy Spirit I begin to ask her about her life.

"Ohhh I'm training to be a tatoo artist!" She happily proclaims. We talk about her art for at least 5 minutes when suddenly she stops and stares at me quizzingly.
"Why are you say happy?" A confused look is planted on her face. To her it is odd that I am happy.
"Well, what's the point of being sad?" I say.
"No, there is more than that... what is it?" She is prompting me for answers.
"How bad do you want to know?"
"Trust me.. I want to know."
"How could I not be happy when Jesus has done so much in my life?"
Her face softens, a smile creeps across her face. The next 10 minutes began a conversation about life and Jesus and life and her being a buddhist but looking for answers and life and Jesus and her deciding to visit her friends church this coming weekend and life.

She thanks me as I go along my way. I walk off, heart leaping from the conversation I just engaged in, but also anticipating that Australian Fresh Apple & Strawberry Juice. The young woman is smiling at me, thanking me, waving to me, as her life was impacted by God.

I then find the Australian Fresh Apple & Strawberry Juice and excitedly head towards the cash register. With juice in hand I almost walked with a skip. Arriving at the register I'm met with an indian lady, in her early 40's, slumped over, eyes half closed, growl on face.

"That'll be $1.50.." She says with no enthusiasm. All I wanted was the Australian Fresh Apple & Strawberry Juice, but immediately I knew that the Holy Spirit had other ideas.

"What's wrong..?" I ask, ever so cautiously.
"Hmph" The indian in her early 40's replies.
"You don't look happy..." I say gently.
"I feel sick. I have a temperature."
"That's not good..." As I say this, the Holy Spirit speaks, and I must obey. "Is it okay if I pray for you?"
"You want to pray for me?"
"Yes... Is it okay if I do?"
The indian lady in her early 40's looks at me curiously, but she cannot help but smile. Already her posture has changed.
"Really? Are you Catholic or something?"
"I'm a Christian, I would love to do that for you."
"Wow.. Okay.. wow, that would be great.. I would really appreciate that."

Placing my hand on her arm I pray for her, as I'm praying she stares at me with wonder and awe. I look at her and tell her to thank God, because it's not me at all.

Tears form in her eyes as she holds my hand and thanks me over and over again. Waving good bye I slowly left Coles with the Australian Fresh Apple & Strawberry juice in my hands. Looking back I saw her calling over her work mates, she points over at me, and jumps up and down excitedly.
The temperature had left.
God healed her.

That was the best Australian Fresh Apple & Strawberry Juice I have ever tasted in my life.

Labels: Food, Used by God
posted by Samantha Louise 11:23 PM

Cleaning toilets.
Last night after church I did what I know best- I was cleaning toilets. I have a strange love for cleaning toilets. Most people find it quite absurd, but it brings me some sort of satisfaction to watch a once dirty toilet become crystal clean. It brings me delight to know that the next occupant of the toilet will be blessed to sit upon a bowl that is fresh and smells ever-so-pleasant.
However, last night I felt like trash. Here I was scrubbing away with the toilet brush and suddenly feeling what I can only describe as a 50kg weight come upon me. I fell on my knees, curled up into a ball and proceeded to cry like a baby. I felt so heavy and I felt so depressed. My mind was going out of control, and I didn't know what to do with myself. A great friend of mine, as previously mentioned in
Beach Glass and Sand
found me on the floor wondering what the heck was going on.

Frustrated with my sudden outburst of emotion, I drove home with tears streaming down my face and fists thrashing the steering wheel. Driving up the drive-way to my suburban home my heart began to thump loudly. Grabbing my bags from my car I ran into my house, put a worship CD on, and pumped my speakers to the highest volume. It was midnight by this time, I'm not sure if anyone was home, but at this point in time I did not care. Falling on my face before God yelling out into the night-air, I began to feel the presence of God in such a powerful way. He spoke to me, gave me revelation, showed me that this feeling was NOT OF ME, but an attack of the enemy. He gave me a new strategy in warfare and helped me back onto my feet again so that I could fight.
And fight I did.
No spirit of heaviness, oppression, fear, condemnation can grab a hold of me. The Spirit of God lives inside of me. I'm washed in the blood of Jesus. Just one drop of the blood of Jesus is more powerful than all the demons in hell. You know what? I feel incredible.
He
(he, being, that little squirm of a guy known as the devil)
has nothing on me. Nothing.
Nothing.
Next time I'm cleaning toilets I will remember this.
posted by Samantha Louise 12:22 PM

Thursday, December 14, 2006
Coke explosion.
Have you ever created a mentos-coke-bomb before?

I have.

You grab a 2 litre coke, a whole lot of mentos, pour it into the bottle... and BAM. There is an explosion. And a fountain of coke spraying in the air for all of us to dance around in. The feeling I like best though, is when you KNOW the explosion is coming... you're pouring the mentos in... you can feel your heart thumping... your knees go weak in excitement... tears are welling in your eyes at the thought of what is about to happen.

Currently, I feel like a 2 litre coke bottle with mentos being poured in. I feel that an explosion is about to take place. I'm about to snap. About to break (in a good sense). I'm frustrated, but frustrated in a good way. Tired, yet I'm ready. Anticipating. Nervous. About to cause a mess as my coke sprays everywhere.

I'm looking forward to it.

I'm about to go off.

I am a Coke bottle about to fizz over.
posted by Samantha Louise 3:17 PM

Wednesday, December 13, 2006
Beach glass and sand.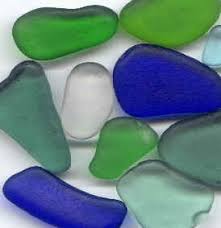 Not even the smoke-filled sky could keep me from this happiness. Here I was enjoying the ocean breeze, climbing over the rocks, looking for beach glass. With delight I picked up another piece- a blue one! What a rare occasion. Squeeling, I called out to my friend, "Look! I found one that is blue!" But she was too busy observing a dead fish in a rock pool. Laughing to myself I carefully placed the blue beach-glass with the rest of my collection. Feeling the sand in between my toes, and smelling the salty water, I took in a deep breath and closed my eyes. So thank-ful to God. So in love with God right now. Looking out at as the waves come crashing in I have such a peace within me.
Today was a significant day.
Significant for our friendship.
My friend, the one who would yell out with me "DAVID WANG!", the one who would support me through thick and thin. My friend, always honest, always telling me what's right and what's wrong. My friend, my one true supporter.
We have known each other since kindergarten, but it still feels like yesterday when we first met. I was sitting on my own in the kinder playground, watching this girl play with another girl. All I would do was sit there and observe. How I longed to make friends with the other kids, but lack-of speech prevented me. But one day something snapped, I walked over to this girl, and gestured towards her. Somehow, by the grace of God, she was able to make sense of my mumble, and we have been friends ever since. This friend and I have been through alot together. Our first time in trouble with the teacher. Experiences with the occult. Tears and hurt. Laughter and joy. My first kiss. Her first kiss. Heart-break. Boy troubles. Accepting Christ into our lives together. Stumbling together. Finding God together. Serving in church together.
Yes, today was significant. We both know that things will be different. Oh yes, we'll still be close, we'll still share our secrets, share our tears and our joy. We'll still pray together. Still have fun together. But we know that very soon an important event will take place, which, sadly... will change our lives. The change is necessary however, for I'm about to step into all that God has for me. I'm about to start something new. Start an adventure. Start a new life, you could say. Although I'm sad, I'm also extremely excited, over-joyed, nervous, anticipating, finding-it-hard-to-concentrate-because-i'm-so-delirious-about-it!
At the end of our day, I came home with a handful of beach glass, new memories, and a smile on my face.
I'm ready now.
posted by Samantha Louise 9:30 PM

Tuesday, December 12, 2006
Ballet.
Over the weekend I emerged myself into a cultured-world-of-existence.
I went to the ballet.
It was good. I enjoyed it. But I walked out half way through.
Perhaps next time I go I will be able to last the distance...
posted by Samantha Louise 4:32 PM

Haiti.
A friend is currently living in Haiti. He sent this link along for me to play...
It is interesting, check it out!
And please... let me know what you think.
posted by Samantha Louise 2:50 PM

Saturday, December 9, 2006
13th Birthday Party

Upon returning from a 13-year old girls birthday party, I locked myself in my bedroom and cried for her. I have been lying on my bed for quite some time now, crying out to God for this young girl and her future. My heart is breaking and I can feel the tears that God is crying for her, I can feel God's heart for her. I want to break her free from her life, I want to run up to her, grab her and help her escape. There is nothing I can do but love her and pray for her and believe for her.

Birthday parties are supposed to be about fun, laughter, happiness, freedome, an opportunity for a young girl to be herself. But the atmosphere of the room was one full of sadness, heaviness, loneliness, hopelessness.

I love this kid and I would die for this kid and I just pray that she'll break free.

She is full of bondage. Full of brokeness, and it is only the blood of Jesus that can see these chains broken off.

The mother. The only family member in her life. She is beautiful, she has sadness her in life. She opens up to me and tells me how she has been a cocaine addict and an alcoholic for the first 11 years of this daughters life. This young mother is doing all she can to make up for her daughters first 11 years in the world, but she herself needs some love and care. A grown adult on the outside, but a small scared child on the inside. Showing me her bedroom it hit me that this mother never grew up. Her room is blue. Blue with dolphins. A dolphin pillow, dolphin doona, dolphin posters, dolphin toys, dolphin photo frames, DOLPHINS DOLPHINS DOLPHINS. Wherever you look- there are dolphins. This room honouring dolphins resembled a 10 year old girls room. It is the heart cry of this mother. She wants to be like a dolphin, be free like a dolphin, have no worries like a dolphin. Her years of addiction have broken her spirit.

The party. We sat on a couch. The girl, her mother, the girls friend, and two other girls who were forced to come to the party by their own mother, and ofcourse me. Nobody else showed up. We sat in silence as the mother complains about how much of a nusiance it is to throw a 13-year old party. She complains that it was alot of effort to organise the food.

The food. One bowl of chips. A plate of party pies. A bottle of 1.25 litre soft drink. And coloured popcorn sitting in a playschool lunch box. It seems that the decorations were better prepared than the food.

The decorations. A handful of baloons around the room, a couple of streamers dangling from the window. And a party hat for the girl.

The girl. She sits there tears welling in her eyes. Long brown hair hiding her face, hiding her pain, hiding what she feels. Dreams of a 13-year-old party were stolen from her.

I look at her and hold her gaze and begin to tell her that she is a champion. That I love her. That she is worth it. That she is made for greatness. That she is here for a reason and a purpose. That her teenage years will be significant and that God will use her in mighty ways.

Everybody stares at me as I speak. But I don't care. This 13-year-old needs to hear it.

Now I'm here, crying for this girl, crying for her soul. Crying out to God for her.

Labels: Used by God, Young People
posted by Samantha Louise 3:59 PM

Thursday, December 7, 2006
Vacuum of doom.
Today I was involved in a massive fight. A frightful fight. An argument. I never thought it was possible, as I'm very close to the one that I fought with.
It all began as a normal day. A day in the office. The office was messy, so being a good little office-lady that I am I decided that I would clean it. However, the object that I chose to clean it with did not agree with me.
Everything seemed to be going well. It never crossed my mind that the object and I were not friends. Grabbing him by the neck, ever so caringly and lovingly, I pushed him along the ground as he sucked up contents off the floor. He seemed to like it. The machine purred in delight as the floor was becomming clearer and clearer.
However, suddenly... with no warning. Not even a WHISPER of warning. He stopped.
"Come on little sucker, keep going..." I urged my friend along.
Nothing.
Not a word.
He stared back at me, expressionless.
So I did only what I knew how... I picked him up, and looked at him face to face. It was at this said moment that he began to spit at me. Now, when I say spit.. I do not mean small droplets of water from one's mouth. What I mean by "spit" is, he vomitted upon me large balls of hair, carpet, paper, saw dust, and other objects that were found on the floor. A big cloud of smoke encircled me. I gasped. I choked.
I threw him back onto the ground and yelled, "YOU SUCK!". Perhaps it was my imagination but I am sure he replied back with a "Yes I know, that's what I'm made for."
Heaving and coughing heavily, I plonked myself down on the ground, looked at my lap and hands and face full of dust and dirt, and I realised that the office was now much messier than when I first began.
The vacuum cleaner is not to be messed with. He may appear innocent but deep down he has hidden agendas.
posted by Samantha Louise 1:57 PM

Wednesday, December 6, 2006
My fingers are waiting.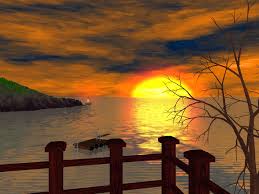 I want to write. My fingers are waiting in anticipation for them to dance across the keyboard and paint a picture of words on the screen.

However, I stare blankly and watch the cursor blink ever-so-annoyingly at me.

I have nothing to say.

No, that is a lie.. I have alot to say, but no words could ever dictate to you just how I'm feeling or just what I'm thinking.

Will this be enough?

"Jesus... Lover of my soul..."
posted by Samantha Louise 10:21 PM

Blow-fly you must die.

I am tired. And frustrated. I want to sleep. But my enemy is lurking around my room, ready to pounce at any moment. I come home late, expectations rising as I know I'm about to cuddle into my electric-blanket-heated-up bed ready to drift off into la-la-dream land. Yet, as I'm about to embark on this adventure that I so fondly call sleep... an enemy makes himself known to me.
It started off with a light humming noise.
But louder and louder it became, until it was like the sound of a deafening chain-saw.
I want to kill it.
I hate it.
It then began to do acrobats in the air, chainsaw screaming, flying faster and faster around my room. In my over-sized tee shirt made for sleeping and not fighting, I grab my towel and began to prance around the room ready to gun down my enemy. Anger is rising. I want it dead.
I proceeded to throw my towel at my newest-hate for the next 15 mins.
He is still alive.
I'm now in bed, holding up my white flag in surrender.
Tomorrow I will move out of this room, as the blow-fly won and it belongs to him now.
posted by Samantha Louise 1:38 AM

Tuesday, December 5, 2006
I like.

I like jumping off piers. When it is dark. And the moon is your only source of light.
I like driving in my car through the mountains. With the windows down. Music blaring. Singing songs out of tune.
I like lying on green grass that has just been cut. Looking at the clouds. Dreaming and being happy.
I like running on the sand. Barefoot. The ocean water spraying you as you glide past.
I like diving into a chlorinated pool. Early hours in the morning. Feeling the coldness of the water hit your body.

These are a few of the things that I like.
posted by Samantha Louise 12:41 AM

Monday, December 4, 2006
hmmm
Life is exciting. But I'm nervous. And a little bit scared.

So many changes are taking place. 2006 is coming to an end and soon 2007 will be upon us. 2007 promises to be a big year, an exciting year, but I'm afraid.

In saying that... I will embrace it.
posted by Samantha Louise 2:44 PM